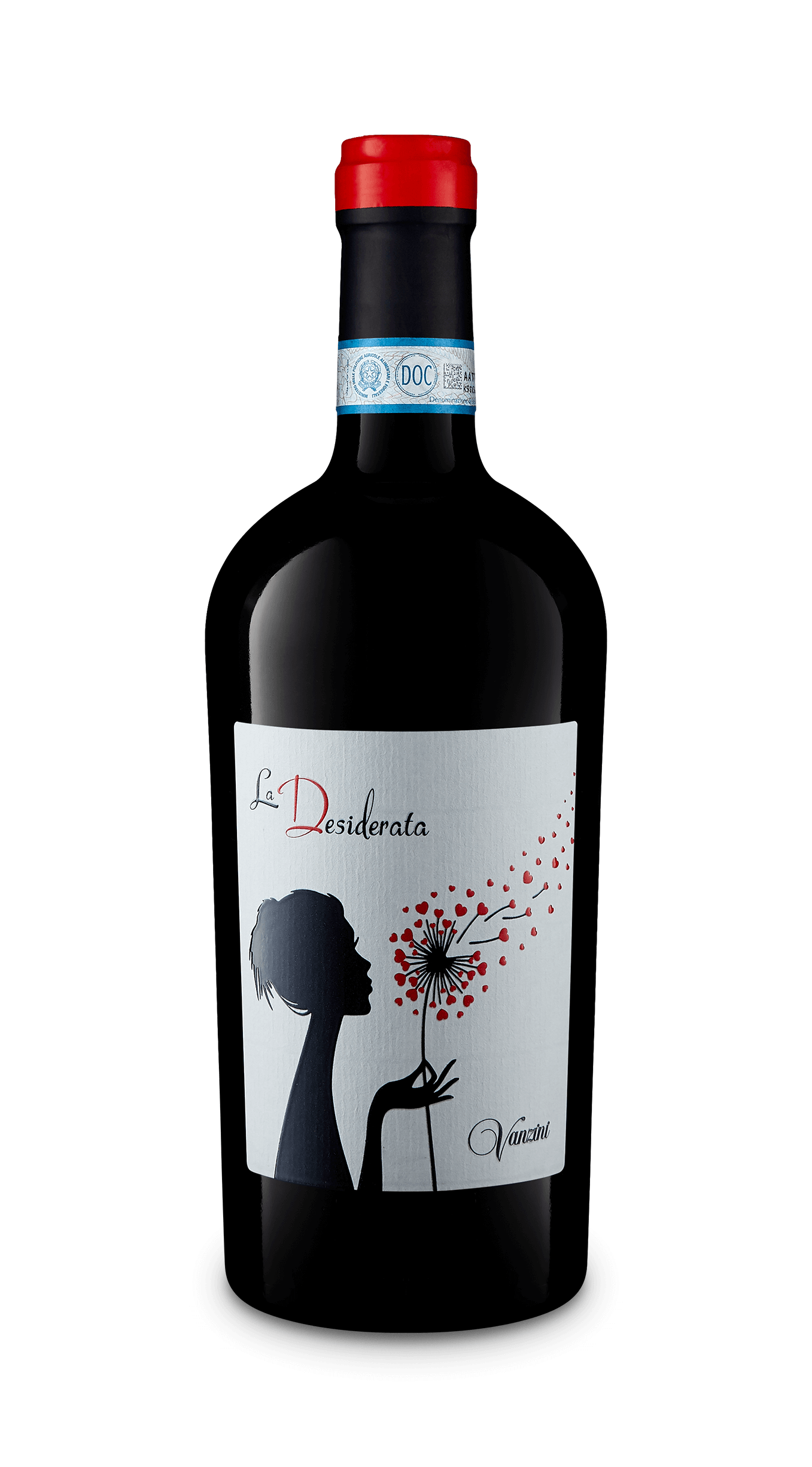 O.P. BARBERA D.O.C.
La Desiderata
AVAILABLE FORMATS
ALCOHOLIC CONTENT
13 – 14 % by vol. (depending on vintage)
GRAPE VARIETY
GEOGRAPHIC LOCATION
First hill slope Oltrepo` Pavese (across Po river from Pavia) in the San Damiano al Colle, Montu` Beccaria and Rovescala districts
VINEYARD CHARACTERISTICS
Soil derived from disintegration of arenaria and calcareous rocks with a high clay component, located at 220-280 meters (721-918 feet) a. s. l.. Traditional Gujot and spurred cordon cultivation methods
VINEYARD AGE
VINIFICATION
Fermentation with maceration over the skins in steel tubs, at a controlled temperature of 28-30 degrees Celsius (82-86 Fahrenheit) for 10-12 days
REFINEMENT
Following the drawing off, the product is placed in part (about 30%) in French oak barrels (barriques), 225 liters (59 gallons) each for refinement for 3-4 months. The barrels are 40% new, 30% second usage, 30% third usage. After this period, the wine is left in steel tanks for an additional 2 months
ORGANOLEPTIC CHARACTERISTICS
Intense ruby red colour, vinous and fruity fragrance (blackberry). Pleasantly tannic and very vinous to the taste. Intense aroma
GASTRONOMIC ACCOMPANIMENT
Red and white meats, game, well-seasoned main courses, mature cheeses
SERVE AT 18°
O.P. BARBERA D.O.C.
La Desiderata
La Desiderata
AVAILABLE FORMATS
ALCOHOLIC CONTENT
13 – 14 % by vol. (depending on vintage)
GRAPE VARIETY
GEOGRAPHIC LOCATION
First hill slope Oltrepo` Pavese (across Po river from Pavia) in the San Damiano al Colle, Montu` Beccaria and Rovescala districts
VINEYARD CHARACTERISTICS
Soil derived from disintegration of arenaria and calcareous rocks with a high clay component, located at 220-280 meters (721-918 feet) a. s. l.. Traditional Gujot and spurred cordon cultivation methods
VINEYARD AGE
VINIFICATION
Fermentation with maceration over the skins in steel tubs, at a controlled temperature of 28-30 degrees Celsius (82-86 Fahrenheit) for 10-12 days
REFINEMENT
Following the drawing off, the product is placed in part (about 30%) in French oak barrels (barriques), 225 liters (59 gallons) each for refinement for 3-4 months. The barrels are 40% new, 30% second usage, 30% third usage. After this period, the wine is left in steel tanks for an additional 2 months
ORGANOLEPTIC CHARACTERISTICS
Intense ruby red colour, vinous and fruity fragrance (blackberry). Pleasantly tannic and very vinous to the taste. Intense aroma
GASTRONOMIC ACCOMPANIMENT
Red and white meats, game, well-seasoned main courses, mature cheeses
SERVE AT 18°