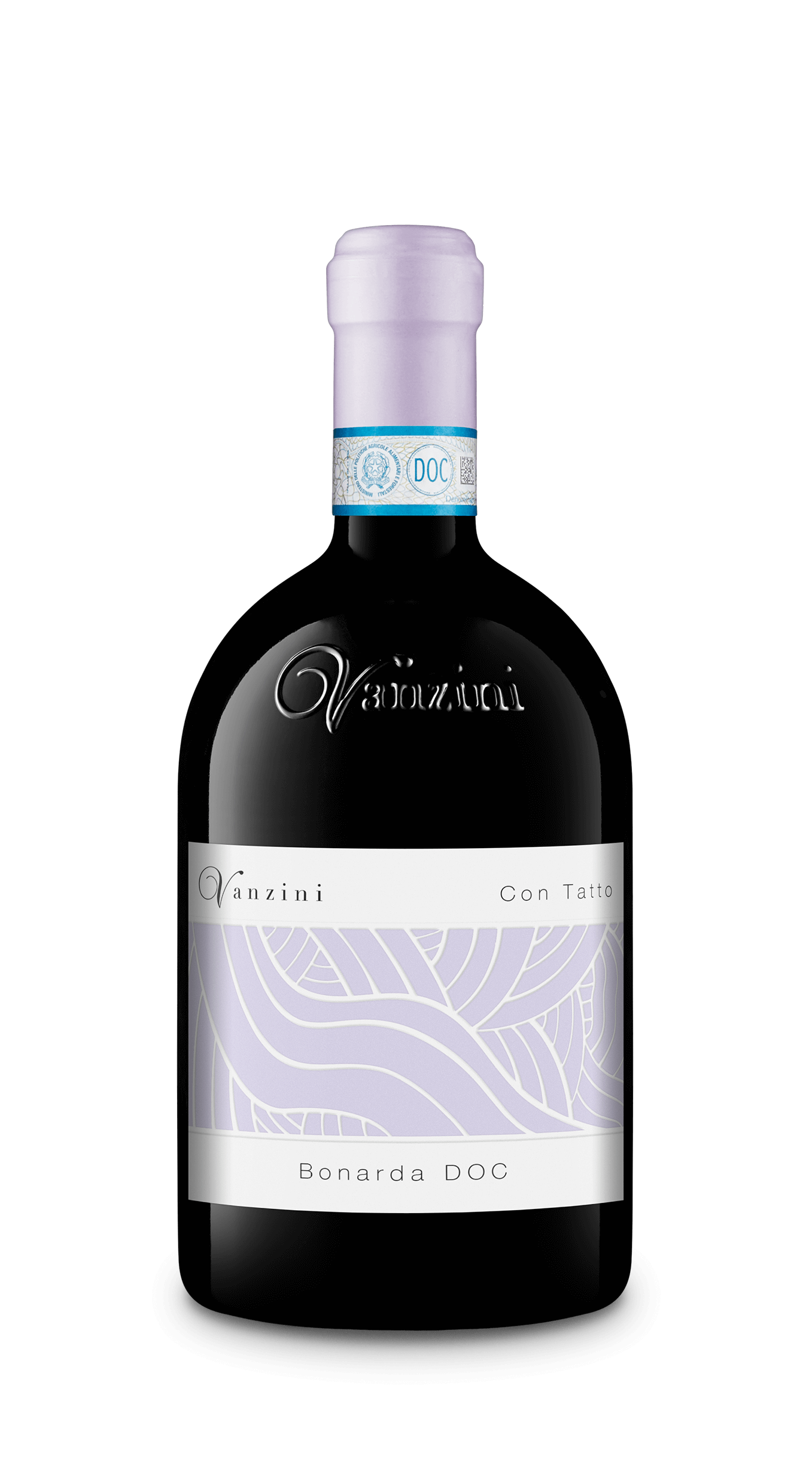 BONARDA DELL'OLTREPÒ PAVESE D.O.C.
Con Tatto
AVAILABLE FORMATS
375 ml (half bottle)
750 ml (bottle)
1.500 ml (magnum)
ALCOHOLIC CONTENT
12 – 13 % by vol. (depending on vintage)
GRAPE VARIETY
Croatina, Uva Rara, Barbera
GEOGRAPHIC LOCATION
First hill slope Oltrepo` Pavese (across Po river from Pavia) in the San Damiano al Colle, Montu` Beccaria and Rovescala districts
VINEYARD CHARACTERISTICS
Soil derived from disintegration of arenaria and calcareous rocks with a clay component, located at 180-280 meters (590-918 feet) a. s. l.. Traditional Gujot cultivation method
VINEYARD AGE
VINIFICATION
Obtained by squeezing and scraping with maceration over the skins for 7-15 days, depending on year, in steel tubs, at controlled temperature. After a maturation process lasting at least 5 months, the product undergoes re-fermentation in autoclave (steel tanks with thermal control and pressurized at 6 atmosphere) for foaming
REFINEMENT
It is then refined in bottles for 40 days
ORGANOLEPTIC CHARACTERISTICS
Intense ruby red colour with pink tones. Intense and fruity aroma brings to mind blackberry and raspberry. To the taste it is soft, elegant and well structured, with almond and plum after-taste. Lingering aroma
GASTRONOMIC ACCOMPANIMENT
Ideal with meats in general, game and braised meats, delicious with mature cheeses. Good with seafood (in this case serve at 8 degrees Celsius
SERVE AT 8/12°
BONARDA DELL'OLTREPÒ PAVESE D.O.C.
Con Tatto
Con Tatto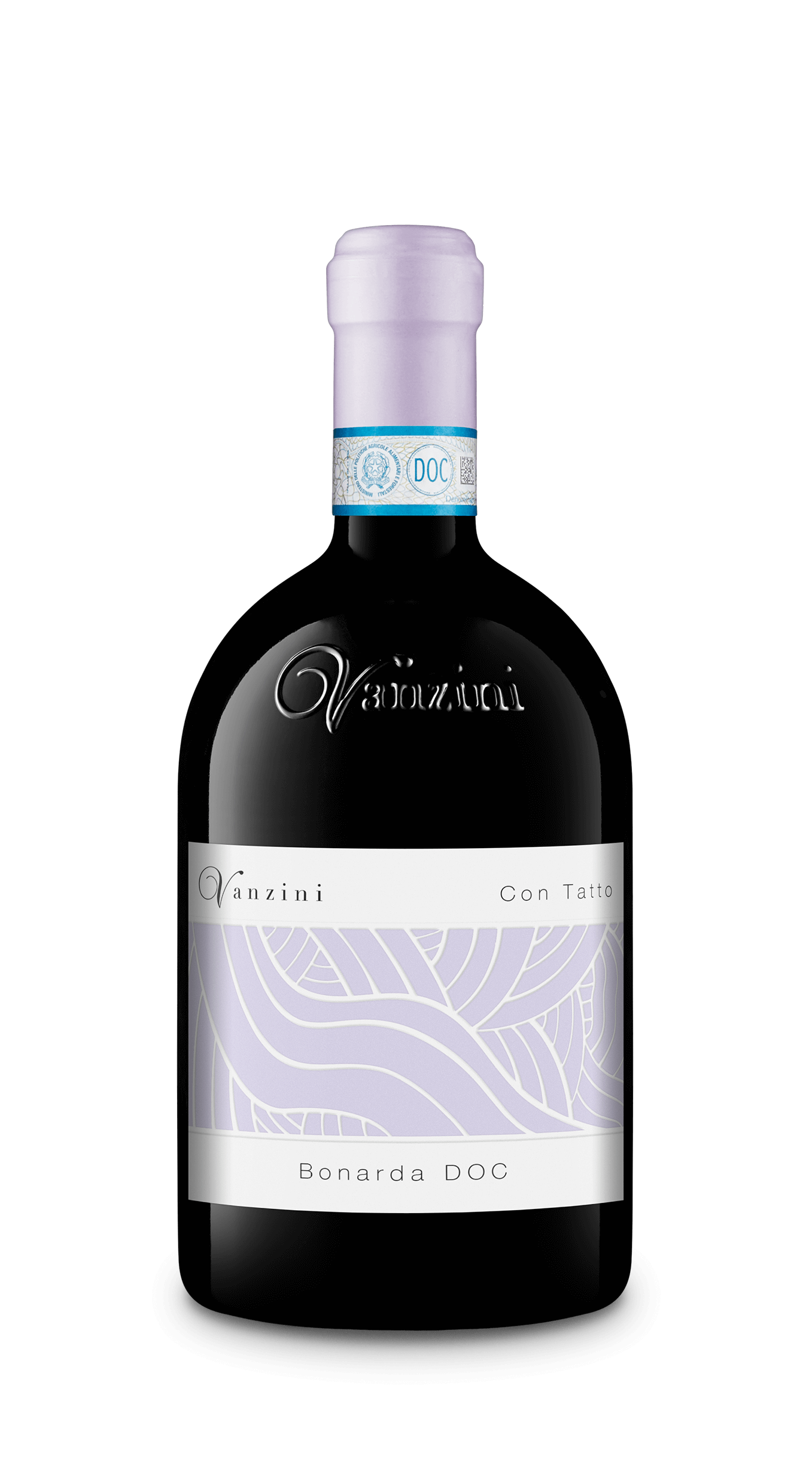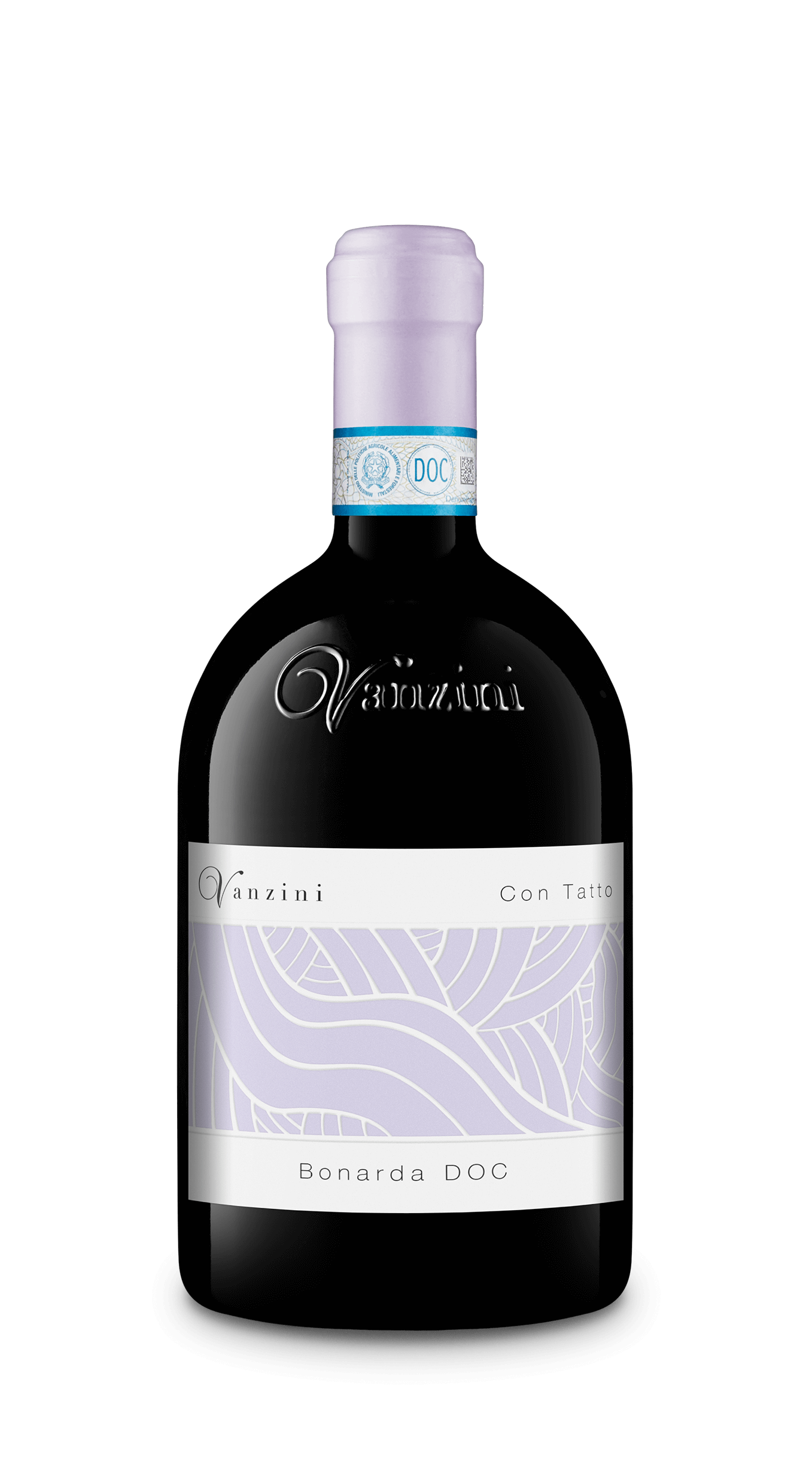 AVAILABLE FORMATS
375 ml (half bottle)
750 ml (bottle)
1.500 ml (magnum)
ALCOHOLIC CONTENT
12 – 13 % by vol. (depending on vintage)
GRAPE VARIETY
Croatina, Uva Rara, Barbera
GEOGRAPHIC LOCATION
First hill slope Oltrepo` Pavese (across Po river from Pavia) in the San Damiano al Colle, Montu` Beccaria and Rovescala districts
VINEYARD CHARACTERISTICS
Soil derived from disintegration of arenaria and calcareous rocks with a clay component, located at 180-280 meters (590-918 feet) a. s. l.. Traditional Gujot cultivation method
VINEYARD AGE
VINIFICATION
Obtained by squeezing and scraping with maceration over the skins for 7-15 days, depending on year, in steel tubs, at controlled temperature. After a maturation process lasting at least 5 months, the product undergoes re-fermentation in autoclave (steel tanks with thermal control and pressurized at 6 atmosphere) for foaming
REFINEMENT
It is then refined in bottles for 40 days
ORGANOLEPTIC CHARACTERISTICS
Intense ruby red colour with pink tones. Intense and fruity aroma brings to mind blackberry and raspberry. To the taste it is soft, elegant and well structured, with almond and plum after-taste. Lingering aroma
GASTRONOMIC ACCOMPANIMENT
Ideal with meats in general, game and braised meats, delicious with mature cheeses. Good with seafood (in this case serve at 8 degrees Celsius
SERVE AT 8/12°